Another year, another milestone at Linda Combined Community School near Lusaka in Zambia.
The school is celebrating the graduation of the class of 2021, the first secondary class at the school, thanks to a 4-classroom block funded by VisionZambia. This year's graduating class is called 12-Jeff, and next year's is called 12-Sue, in honour of VisionZambia founders Jeff and Sue Allen.
Altogether the charity raised over £200,000 to put the up buildings, which house a staff room, admin office and toilets as well as classrooms for students grade 10 – 12. This is the only secondary facility in the growing township of Linda, which now numbers over 60,000 inhabitants.
Head teacher Doreen Nzila says, "I feel overjoyed to be part of the success stories of our young learners. If it was not for VisionZambia's efforts to expand the school to senior level, most of these young ones would have been languishing in the streets. I therefore thank VisionZambia for building the classrooms and for the support they are giving this administration. Thank you so much."
And student Catherine Musune added, "I am part of the first graduating cohort. I really want to say thank you for the block you have built for us, it has really helped us, we had good teachers, the environment was so conducive. May you continue with the kind heart that you have for us. It's so amazing that we have completed school now. Continue helping others and God is going to bless you in his own way."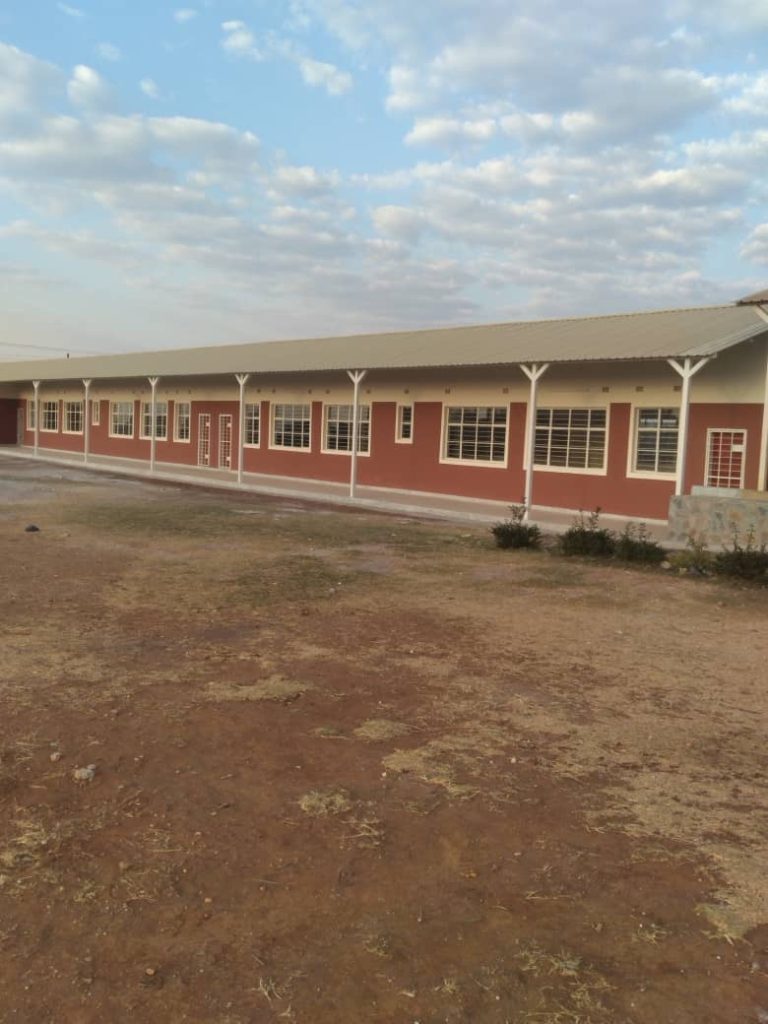 Thanks to all our donors who made this happy outcome possible for the young people in the community. Click here to watch to the lovely messages from the students.